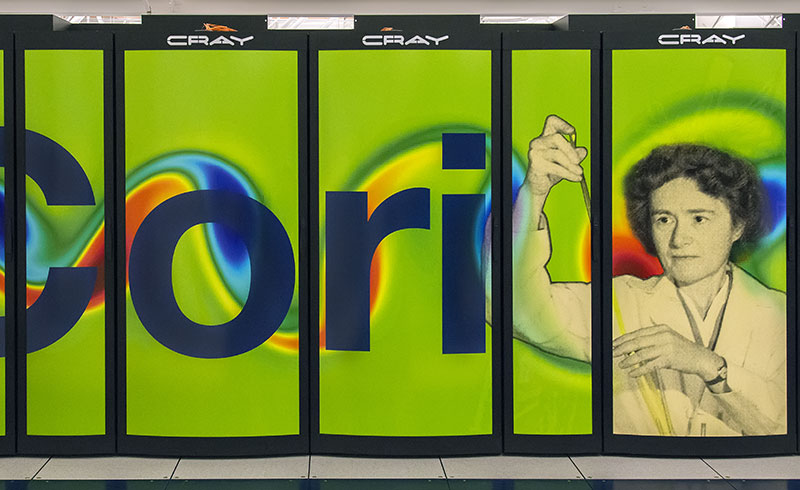 NERSC systems include proprietary Cray development and use technology which foreign nationals cannot access without an export license.
Information that may be Export Controlled
Although the primary goal at LBNL is to publish discoveries and new findings, non-public information at the Lab is more prevalent than one may at first suppose.
For example, have you or your department received information subject to a non-disclosure agreement? Have you received any government information marked Official Use Only or Controlled Unclassified Information? How about research results you can't publish without first receiving sponsor or DOE approval? Do you have any user manuals for equipment in your laboratory which the vendor considers proprietary? What about your access to scientific software that is not publicly available (i.e. open source)?
These are all examples of information which do not qualify for the Fundamental Research Exclusion. Information of a technical nature controlled for confidentiality, sensitive, or proprietary reasons is subject to export controls under U.S. regulations. Technology and associated technical data, if not already published or otherwise publicly available, is likely to be export controlled at the EAR99 level or higher.
University Policies on Non-Public Information
Academic Freedom: "The University of California is committed to upholding and preserving principles of academic freedom. These principles reflect the University's fundamental mission, which is to discover knowledge and to disseminate it to its students and to society at large."1,2
Non-Discrimination: The University of California mandates that there can be no employment or participation in University research restrictions on the basis of citizenship, except for classified research at UC/DOE Labs and selected off-site locations.3
Generally speaking, LBNL does not engage in activities which limit our freedom to publish our research, or the freedom to participate in research regardless of citizenship. These are core values of the University of California. For these reasons, it is the policy of LBNL that we do not accept or conduct research which imposes publication or nationality restrictions. This prohibition applies specifically to research and academic activities.
---
1 Academic Freedom, Academic Personnel Manual, APM-010.
2 Publication of Results and No Restrictions on Publication: Based upon the principles of academic freedom and research integrity, the University's Contract and Grants Manual section 1-410, (http://www.ucop.edu/raohome/cgmanual/) also prohibits publication restrictions on research results absent an exception granted by the Laboratory Director, or the Office of the President. The policy contemplates that exceptions will be granted only in extraordinary circumstances that do not involve censorship of the results of the project.
3 See University of California Office of the President, Contract and Grant Manual § 1-410 [hereinafter C&G Manual]. See also, Nondiscrimination and Affirmative Action Policy Regarding Academic and Staff Employment (Jul. 3, 2013), and Memorandum from Robert N. Shelton, Vice Provost for Research, to the Vice Chancellors for Research, Unacceptable Controls Based on U.S. Citizenship Status (C&G Memo 00-05) (Dec. 15, 1999).